Recently eBay
has announced

to

their users that they should change their passwords immediately due to a cyber attack that compromised a database containing encrypted passwords. A press release sent out by the company stresses that only non-financial data was affected.
eBay found no evidence of any unauthorized access to their financial or credit card information. It is reported that PayPal, the popular payment processor network, has not been affected. Therefore it is strongly recommended all readers to look into their accounts and make changes in their passwords to be on the safe side.
To secure you online accounts you can use
password managers
and also use
two-factor authentication facilities providing by Google, Facebook,
Twitter, Dropbox

and dozens of other sites. If you're not up to using two-factor authentication or a password manager at least
use a strong password
that may protect your online accounts a great extend.
Strong Passwords
Strong password can be created by mix up with numbers, lowercase letters, capital letters and special characters. Choose longer password and it is the better and not easy to decrypt. You are requested to never use the same password twice. If you are using the same password across the board and if a hacker does track down your password then they can easily have access to
all
of your accounts. Never use passwords like your kids name, birthday, anniversary, "1234567", or the ever popular, "password" it will be easily to hack your password.
Password Managers
Password Managers are the best for keeping your passwords secure, while also keeping them organized.
Some of the password managers offer a secure password generator so you don't have to do any thinking on the matter.
Password mangers are great choices and offer values far beyond writing all of your passwords down in a "safe place". Some of the popular password manager are list below.
Two-factor Authentication
Two factor authentication adds an extra layer of security to your Google accounts as well as other services like Facebook, Twitter and Dropbox. Account. It may drastically reducing the chances of having the personal information in your account stolen. To break into an account with 2-Step Verification, bad guys would not only have to know your username and password, they'd also have to get a hold of your phone. Two-factor authentication adds an extra layer of security to your accounts, requiring you to enter a code provided either in an app (like Google Authenticator) or as a text message. The ensures that only you can get into the account, even if someone has your password.
Read more on two-factor verification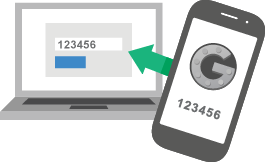 Press Release of e-bay
SAN JOSE, Calif.--(BUSINESS WIRE)--eBay Inc. (Nasdaq: EBAY) said beginning later today it will be asking eBay users to change their passwords because of a cyberattack that compromised a database containing encrypted passwords and other non-financial data. After conducting extensive tests on its networks, the company said it has no evidence of the compromise resulting in unauthorized activity for eBay users, and no evidence of any unauthorized access to financial or credit card information, which is stored separately in encrypted formats. However, changing passwords is a best practice and will help enhance security for eBay users.
Information security and customer data protection are of paramount importance to eBay Inc., and eBay regrets any inconvenience or concern that this password reset may cause our customers. We know our customers trust us with their information, and we take seriously our commitment to maintaining a safe, secure and trusted global marketplace.
Cyberattackers compromised a small number of employee log-in credentials, allowing unauthorized access to eBay's corporate network, the company said. Working with law enforcement and leading security experts, the company is aggressively investigating the matter and applying the best forensics tools and practices to protect customers.
The database, which was compromised between late February and early March, included eBay customers' name, encrypted password, email address, physical address, phone number and date of birth. However, the database did not contain financial information or other confidential personal information. The company said that the compromised employee log-in credentials were first detected about two weeks ago. Extensive forensics subsequently identified the compromised eBay database, resulting in the company's announcement today.
The company said it has seen no indication of increased fraudulent account activity on eBay. The company also said it has no evidence of unauthorized access or compromises to personal or financial information for PayPal users. PayPal data is stored separately on a secure network, and all PayPal financial information is encrypted.
Beginning later today, eBay users will be notified via email, site communications and other marketing channels to change their password. In addition to asking users to change their eBay password, the company said it also is encouraging any eBay user who utilized the same password on other sites to change those passwords, too. The same password should never be used across multiple sites or accounts.
Source:
BusinessWire